is your personalized path to more sleep.
We are so used to asking Google and turning to social media when we have sleep struggles, but with so much information and so many opinions out there, it can be difficult to figure out what applies to you. Now on top of being exhausted, you feel overwhelmed and confused about how to make sleep better. (Been there, done that.)
You don't have to stay tired!
The thing is, not all sleep advice is created equal and not every child needs the same thing. Having ONE trusted voice to listen to and ONE personalized plan to follow is a difference maker.
My process is straightforward. I look at the whole child & whole family to craft a sleep plan that is as unique as your child is. But the coaching process is so much more than a personalized sleep plan. The in-plan support you'll get as you put our plan into action is equally important. Being able to ask questions, problem solve, and celebrate wins together can make all the difference.
Whether you have a newborn, baby, toddler, or preschooler, there is a sleep package for you.
"Jamie's personalized attention and support was invaluable to us."
Not only did she give us a plan, but she gave us the confidence we needed to finally get our daughter sleeping through the night. Her daily check-ins and attention to detail was what set her apart.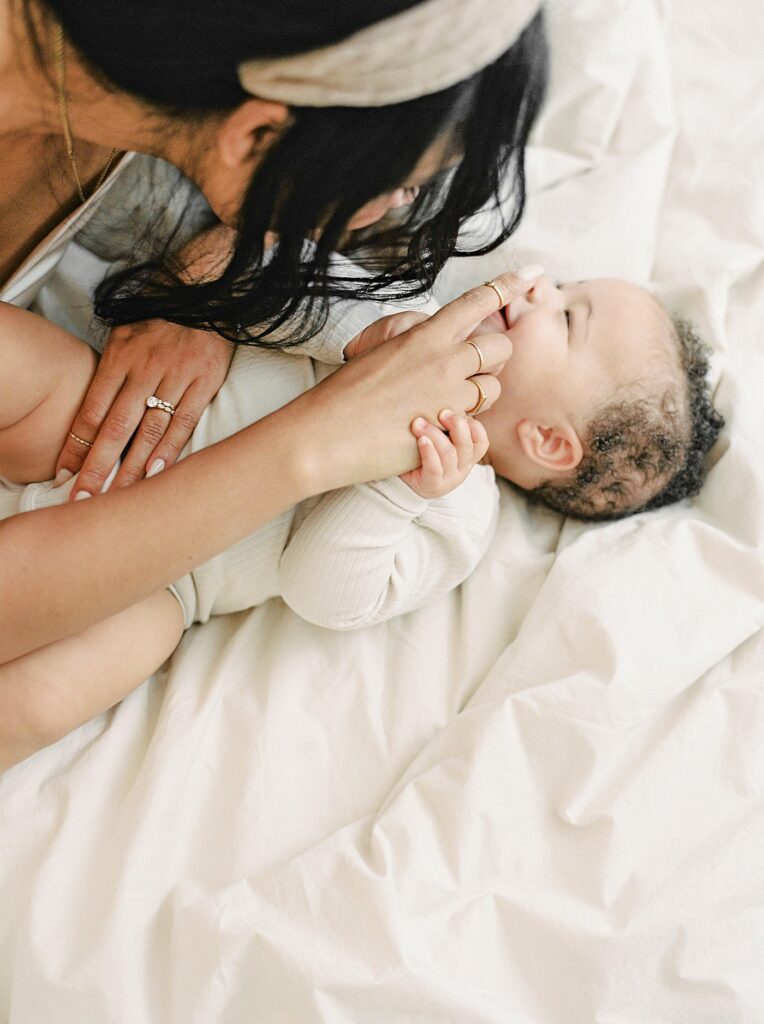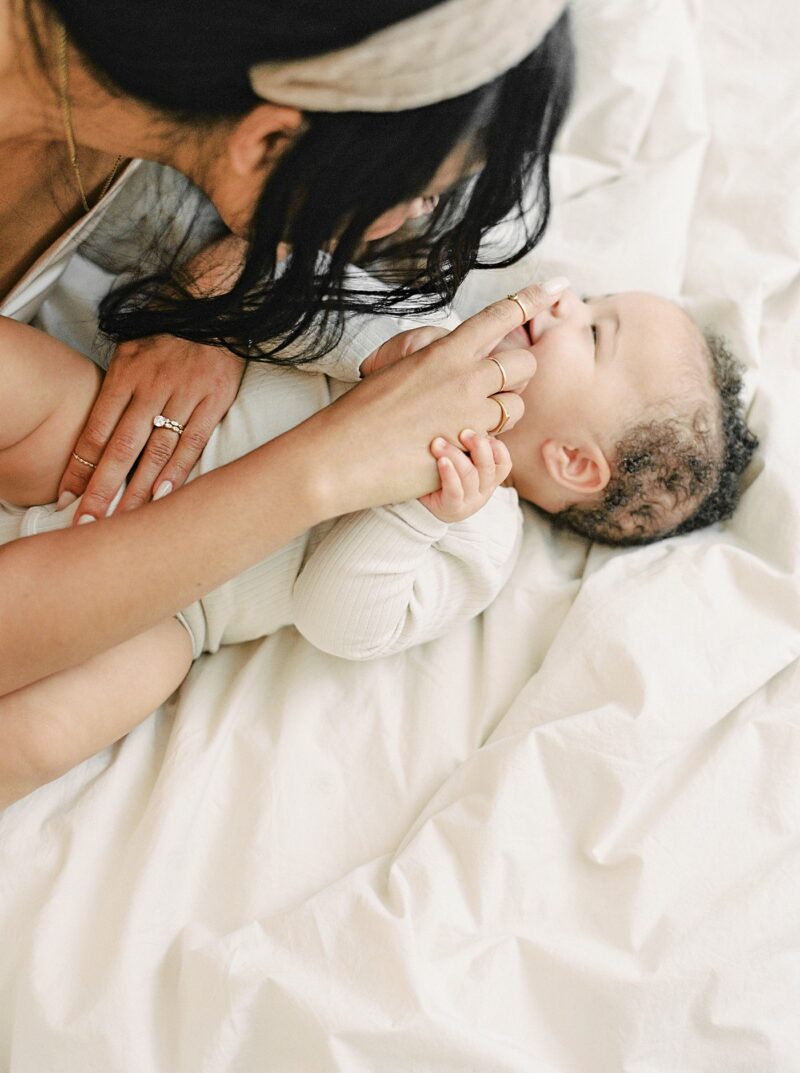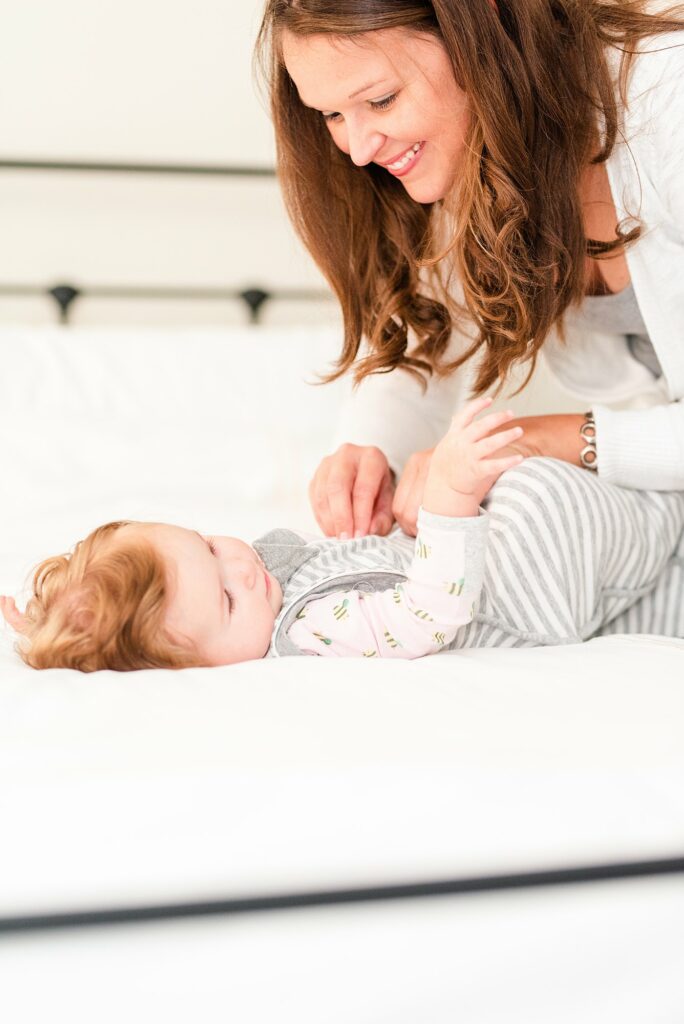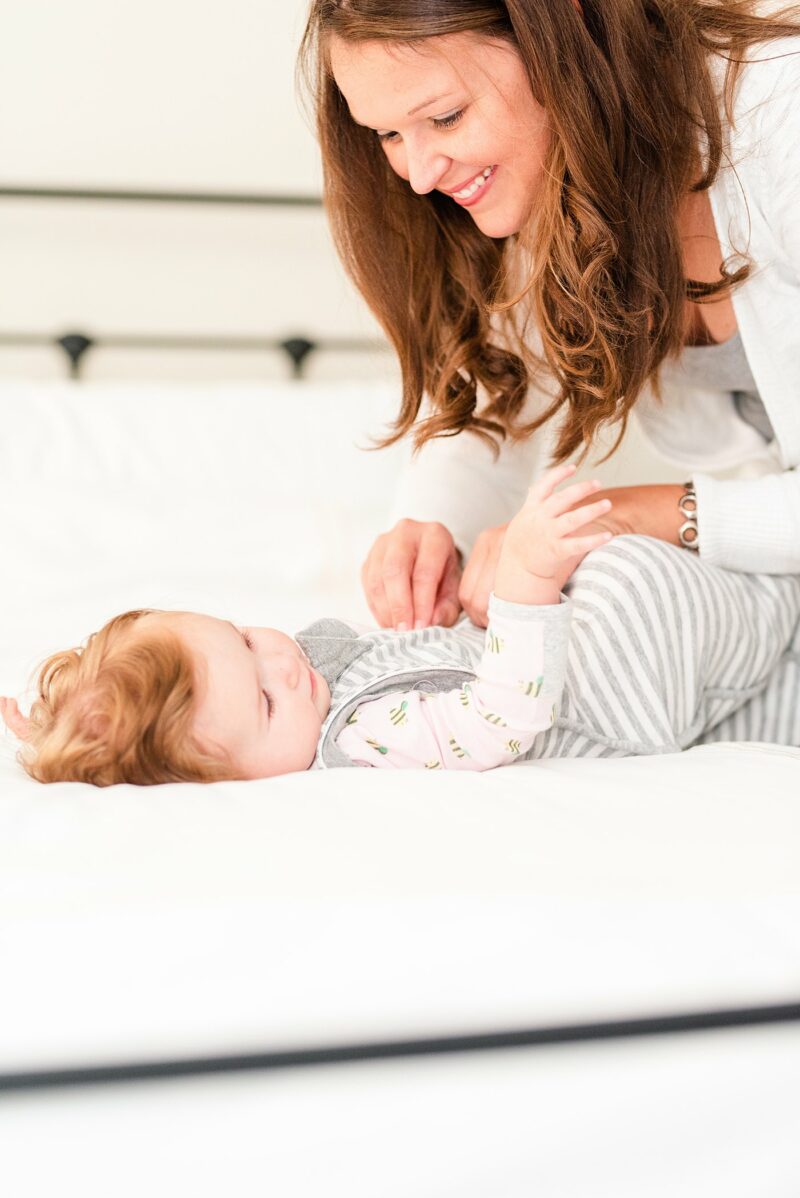 The types of things we tackle
Newborn sleep plans are your roadmap for great sleep habits from day one. We will structure a plan that aligns with your goals, and with opportunities for frequent check ins, you'll never feel alone. It is my goal to make sure you are getting the sleep you need to enjoy the newborn stage!
The stress & overwhelm that sleep struggles can bring can leave families feeling exhausted, confused, and trying all. the. things. Whether your child previously slept well or has never been a great sleeper, baby sleep plans will help you get the sleep you need to recharge, and help your baby get the sleep they need to thrive!
If you have a toddler or preschooler who is battling bedtime, waking up frequently overnight, or rising early in the morning, it's not too late to help everyone sleep better. Whether it's an ongoing problem or a new issue, toddler sleep plans will help you make bedtime enjoyable and give everyone a good night of sleep.
Not sure which option is best for your family?